News
Sentinel Manufacturing featured in the Shropshire Star Newspaper for a second time last week in celebration of our SQEP Award... Read the story here!
Published: Thursday 12th October 2015, Shropshire Star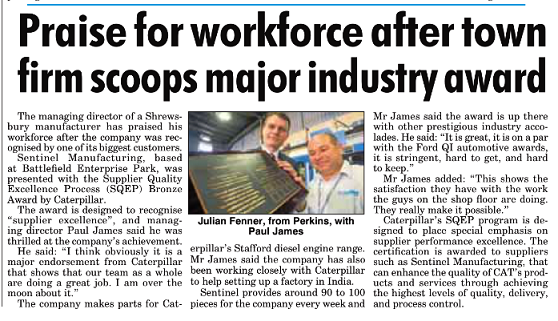 Get in Touch
Like what you see? Please get in touch.
Machining
We specialise in CNC machining. Our knowledge and expertise can provide consultation and engineering solutions.

Assembly
Particular expertise is held in ensuring cleanliness and making critical products for power generation equipment.